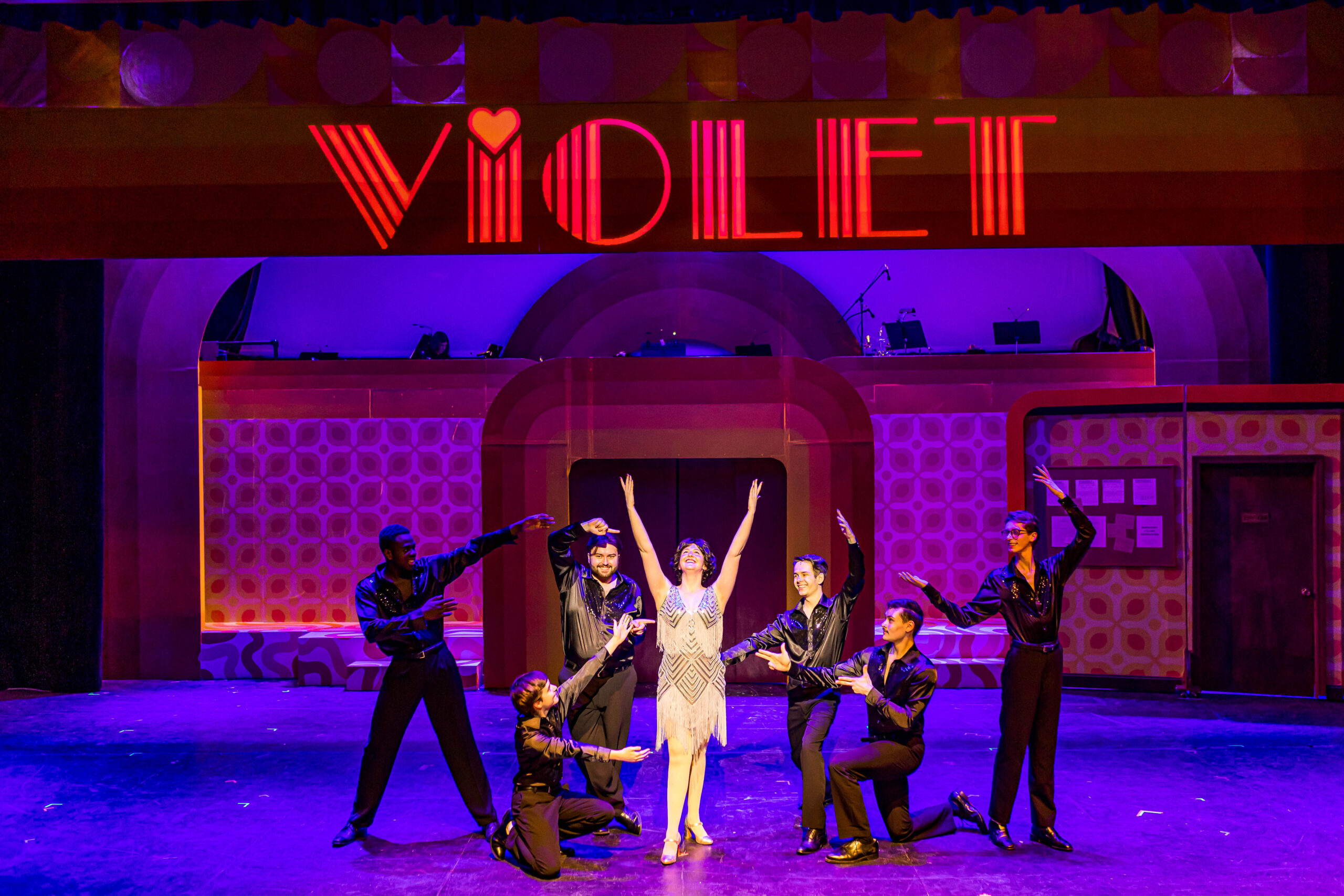 Theatre, Dance & Film Home
Statement of Diversity, Equity, and Inclusion
The Department of Theatre, Dance, and Film is committed to creating art that explores the entirety of the human experience. We are committed to building our department to "reflect the diversity of the human family" (PC Mission Statement). Our efforts to create an equitable environment in which all artists are valued will be complex and change of this magnitude does not happen quickly. Nevertheless, we commit ourselves to consciously creating space where diverse voices and experiences are seen, heard, and validated. We commit ourselves to proactively recruiting faculty, staff, and students so that our department may more closely reflect the true diversity of the human condition. We commit ourselves to using our positions as leaders and teachers to amplify diverse voices. We hope that these actions, and more, will help us create an environment in which all feel welcome and valued, regardless of race, biological sex, religion, age, socioeconomic class, national origin, gender identity, sexual orientation, neurological or physical ability, or legal status.
General Mission of the Department of Theatre, Dance & Film:
The Department of Theatre, Dance and Film seeks to nurture creativity in its students through study and experiential application across three performing arts disciplines. It is our belief that the vitality of the creative act offers all students the opportunity to use imagination and artistic expression to expand abilities in analytical assessment and original thinking, for the purpose of examining the complexities of the human condition both intellectually and emotionally. The department is uniquely positioned to develop students' creative potential within the context of interdisciplinary experiences in three highly collaborative fields of artistic exploration. While the department's primary goal is to serve students who aspire to career opportunities in the performing arts, the prominent focus on creative thinking and collaborative project development fundamental to the study of art identifies these theatre, dance and film experiences as effective preparation for a wide variety of future professional opportunities. The collaboration of students, faculty and visiting artists on an annual program of creative performance projects is an integral part of the academic identity of the department. It is also intended to enrich the college community by providing opportunities for discourse on substantive issues affecting our society.
Theatre Major
Our approach to a concentration in theatre arises from the belief that, in addition to developing proficiency in a variety of theatre crafts and performance techniques, the young theatre artist must understand theatre performance as an art that exists in an historical, political, spiritual, and economic context. In keeping with the liberal arts foundation of Providence College, the program of study for the theatre major is designed to provide students with a thorough background in theatre history, theory, literature and criticism in addition to extensive studio experience in performance techniques. Consistent with the cross disciplinary composition of the Department of Theatre, Dance & Film, the theatre major may also pursue partial course work in dance and film studies in order to fulfill the requirements of the concentration. Students completing a course of studies as a theatre major will be well prepared for graduate study within the discipline or entry-level employment in professional theatre, as well as in a variety of other fields.
Theatre Minor
For the theatre minor, the core of this developmental program is a process-oriented production experience combined with interdisciplinary classroom exploration, which is the foundation of a liberal arts education. The course of study emphasizes that an artist's insights are expanded by investigation into the individual disciplines that collectively constitute theatre art. Students, therefore, are required to participate in, and come to an understanding of, the many facets of theory, performance, and production both on stage and in the classroom.
Dance Minor
The dance minor gives students a foundation in dance technique, choreography, history, and criticism. Students develop physical skills, artistic sensibility, intellectual knowledge, and creative abilities that will serve them well both inside and outside the field. The department offers both European-rooted forms (ballet, modern/contemporary) and African diasporic forms (jazz, tap), and aims to highlight the role of both artists of color and Euro-Americans in the development of dance in the United States. Course work in dance is supplemented by the department-sponsored Providence College Dance Company, which offers advanced students the opportunity to perform, choreograph, and work with faculty and guest artists. In addition, other student-led dance groups on campus offer performance opportunities for all levels of dancers in a variety of styles.
Film Minor
The film/video minor provides a structure for students to develop historical, theoretical, and technical knowledge, a sense of visual literacy, and a basis for reflecting on the aesthetic nature of film and video as both fine arts and commercial media. Students enrolled in this program will be provided with the opportunity to experience critical and creative aspects of the discipline. Academic work, including research, critiques and discussions, is complemented by opportunities to create original work such as films and scripts. The campus-wide film/video festival and other venues allow students to showcase this creative work. Internships and independent study opportunities are available to further prepare students for future academic or professional opportunities.
Musical Theatre Track at Providence College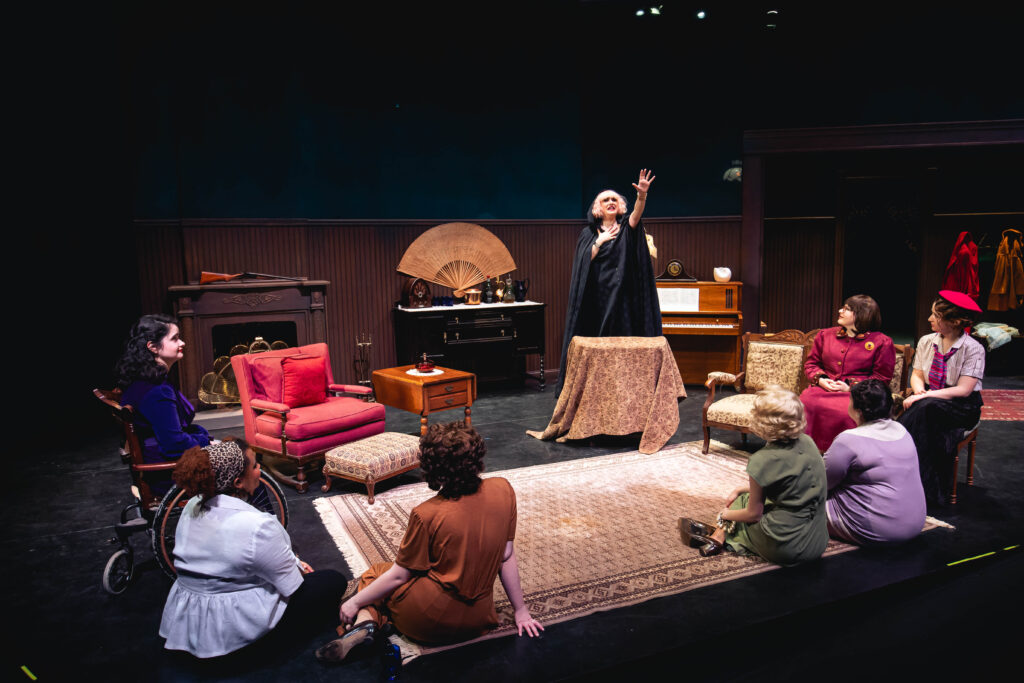 The Musical Theatre Track is a program developed by the Department of Theatre, Dance & Film in collaboration with the Music Department to provide majors an opportunity to emphasize musical theatre experiences within the course of study leading to a degree in theatre or music. Following a highly structured curriculum, the track student studies music theory, voice, and dance, as well as core courses in acting, theatre history, literature and criticism required of all theatre majors. Additionally, students in the track program are expected to participate in specified musical theatre productions produced annually by the departments. The track offers a breadth of collaborative and individualized training opportunities in musical theatre while exposing the students to areas of specialization such as music direction, choreography, and voice production.
TDF Academic Department Chair: David Cabral
Angell Blackfriars Theatre Managing Director: Erin Joy Schmidt