Site Home
>
What's Playing? | 2021-2022 Mainstage Season
What's Playing? | 2021-2022 Mainstage Season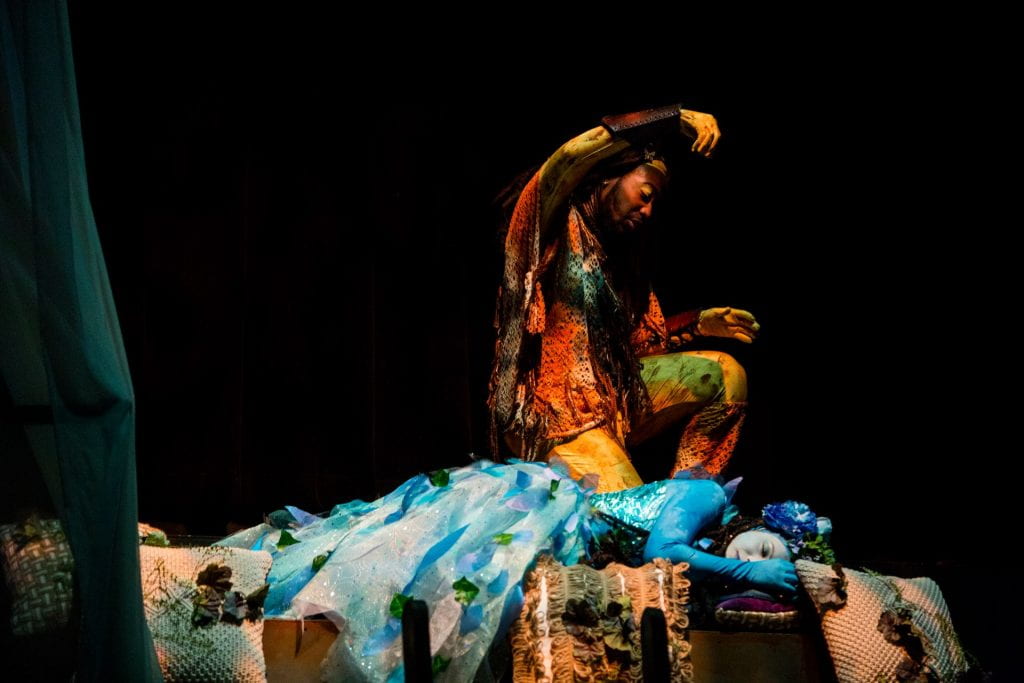 2021 – 2022 Providence College
Theatre, Dance & Film Production Season
Updated 10/13/2021
Student Playmakers' Series:
Most Massive Woman Wins
By Madeleine George
October 28-30th
Reserve Your Seat
(opens in a new tab)
Blackfriars Fall Dance Concert
November 19 & 20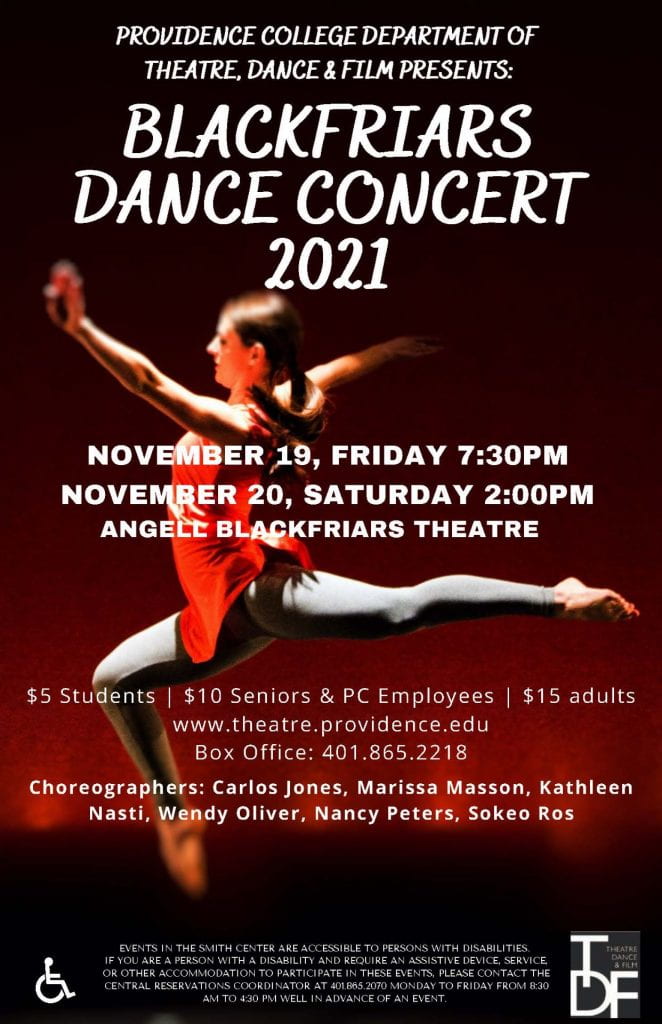 Guest and resident choreographers work with the Providence College Dance Company and a selection of non-company member student dancers to present pieces in contemporary, hip-hop, and musical theatre styles.
GET TICKETS
(opens in a new tab)
Press Release
(opens in a new tab)
Fefu and Her Friends
by María Irene Fornés
January 20-23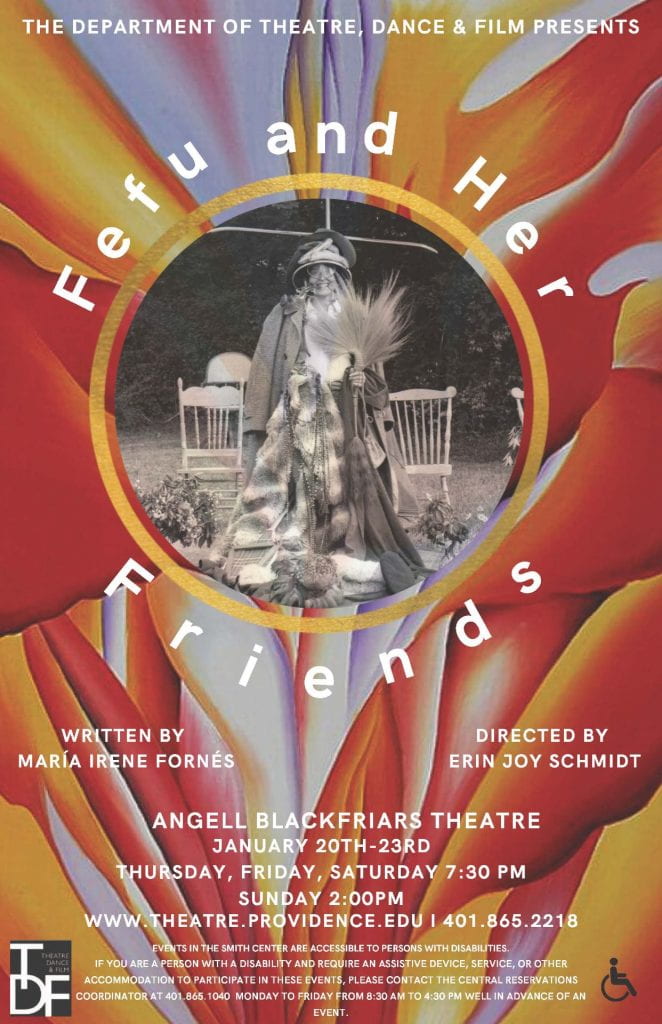 directed by Erin Joy Schmidt
A signature work of feminist theatre by a giant of the avant-garde. Set in the 1930s, a group of eight women gather at the country home of their brilliant and eccentric friend, Fefu. As multiple conflicts unfold between the old friends, the women struggle to define who they are and what it means to be a woman in a patriarchal society. Though written in the 1970s, FEFU AND HER FRIENDS raises questions and anxieties around gender and identity that endure today.
María Irene Fornés has been called the greatest and least-known dramatist of our time. Signature Theatre devoted its 1999–2000 season to her work. She's written over 40 "spare, poetic, and emotionally forceful works"; won nine OBIE awards; and her epic What of the Night? was a finalist for the 1990 Pulitzer Prize. JoAnne Akalaitis, Edward Albee Caryl Churchill, Migdalia Cruz, John Guare, Tony Kushner, Eduardo Machado, Caridad Svich, Paula Vogel are among the artists that have credited her as an inspiration and influence.
GET TICKETS
(opens in a new tab)
9 to 5
book by Patricia Resnick
music by Dolly Parton
April 8-10 and 22-24
AUDITIONS FEBRUARY 1ST, CALLBACKS FEBRUARY 2ND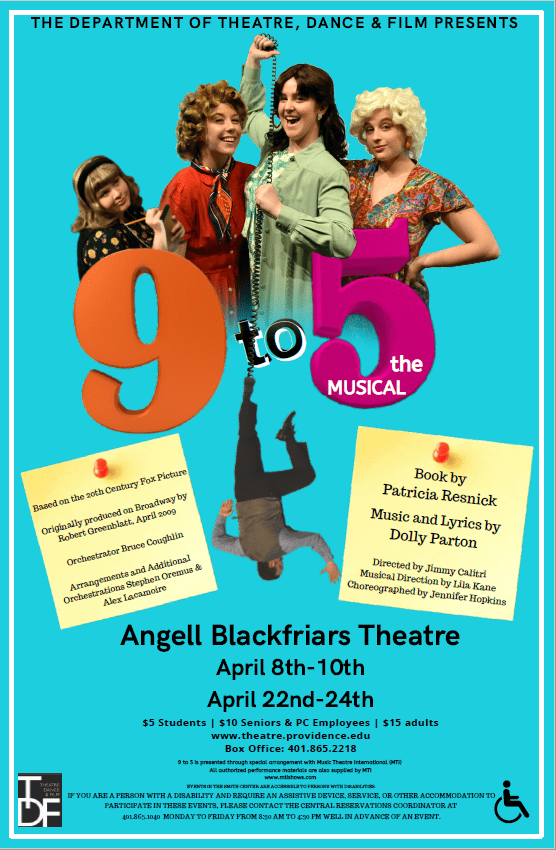 directed by Jimmy Calitri
musical direction by Lila Kane
Based on the seminal 1980 hit movie. Set in the late 1970s. this hilarious story of friendship and revenge in the Rolodex era is outrageous, thought-provoking and even a little romantic.
Pushed to the boiling point, three female coworkers concoct a plan to get even with the sexist, egotistical, lying, hypocritical bigot they call their boss. In a hilarious turn of events, Violet, Judy and Doralee live out their wildest fantasy – giving their boss the boot! While Hart remains "otherwise engaged," the women give their workplace a dream makeover, taking control of the company that had always kept them down. Hey, a girl can scheme, can't she?
GET TICKETS
(opens in a new tab)
Blackfriars Spring Dance Concert
April 29 & 30
Directed by Dr. Wendy Oliver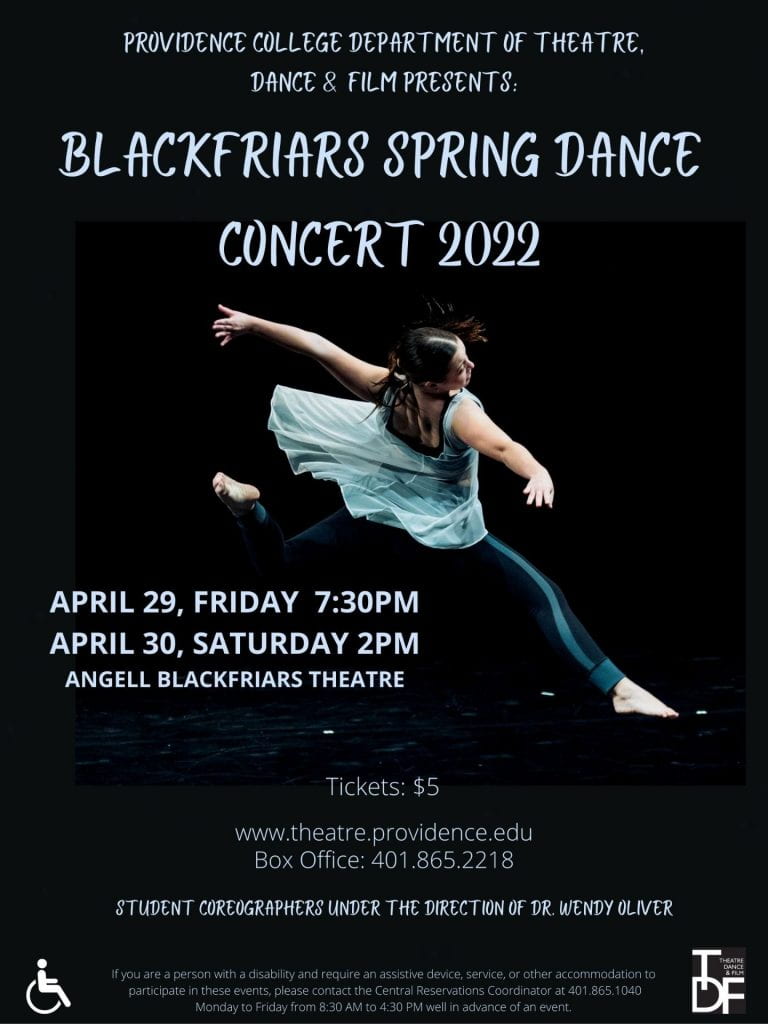 The Providence College Dance Company annual dance concert featuring original dance works created by student choreographers under the direction of Dr. Wendy Oliver.
GET TICKETS
(opens in a new tab)
Student Film Festival
May 5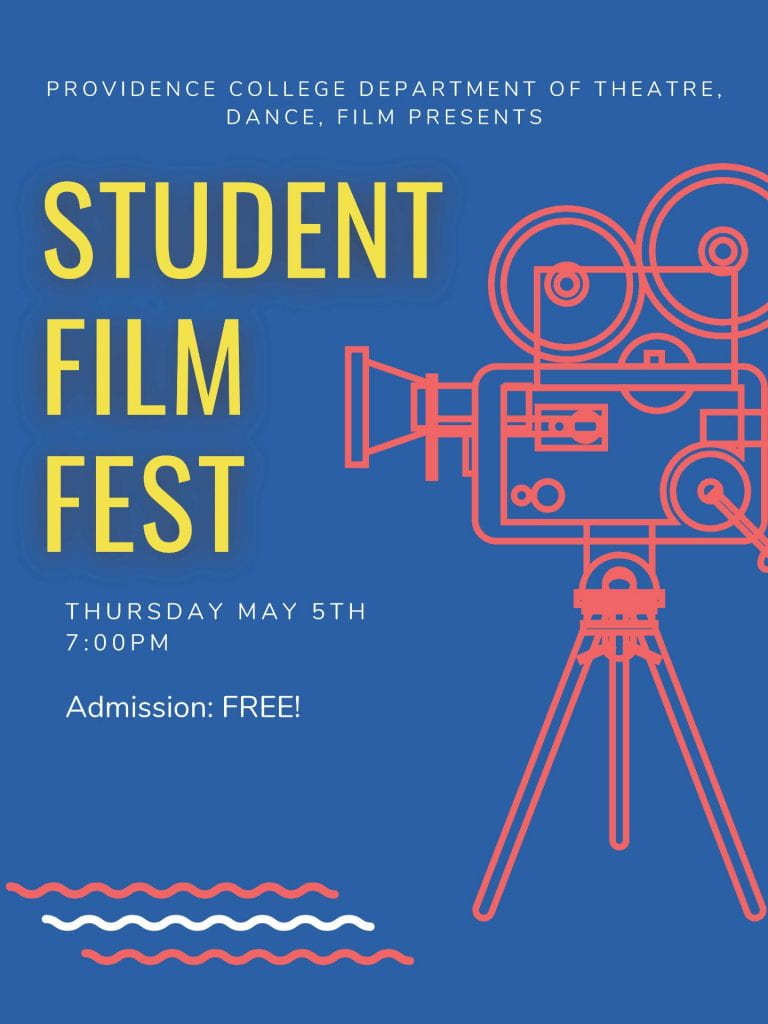 2022 Film Fest Entry form can be found
HERE
Tickets for performances can be purchased with a credit card online, with cash
in person at the Smith Center for the Arts Box Office,
or reserved by phone at 401.865.2218.