TDF Adjunct Faculty, Academic and Production Staff

Aaron Andrade
Adjunct Faculty
M.F.A, Rhode Island College
Aaron Andrade is a multi-lingual, Cape Verdean-American actor from Providence, RI.  He studied at Rhode Island College, receiving degrees in Political Science and Theatre Performance, and an MFA in Performance in Society: Using performance to promote social change. He teaches and directs theatrical productions (Boston Casting, Rhode Island College, Franklin School for the Performing arts, Dean College) He is also a voice over artist, having sent his voice all over the country for commercials, animation, and more. Aaron also works in television (Dexter, Defending Jacob) and film (Confess, Fletch, Being Dead), and in national and local commercials. He can be reached here.
Rachel Giron
Adjunct Faculty
M.A., University of Rhode Island
Rachel Giron holds a Master of Arts degree in Communication Studies from the University of Rhode Island. Her background and areas of focus include, Public Speaking, Rhetoric, and the link between Education & Communication Studies in Higher Education, specifically Cogenerative Dialogue in entry level courses. Rachel has previously assisted students in preparing for Public Speaking for the Rhode Island Decathlon and was the Assistant Director at the Speaking Center at URI. In the 2016/2017 Eastern Communication Association conference, she presented her work on Rhetorics of Mortification in cohesion with work of theorist Kenneth Burke. She has also previously worked as an account manager, gaining knowledgeable experience in the field of business & interpersonal communication. In 2014, she received the Teaching Excellence Award from the University of Rhode Island, where she was previously an adjunct member. She can be reached here.

Jihan Haddad
Adjunct Faculty
M.F.A., Brown University/Trinity Rep Acting Program
Jihan Haddad is an actor, theatre maker, and educator currently based in Providence, Rhode Island. She has worked professionally as an actor at Trinity Repertory Company, The American Shakespeare Center, Northern Stage, Lyric Stage Company of Boston, and other regional theaters in the country. In addition to theatre work, she works commercially and on camera in Boston and New York. Her teaching credits include working at Brown/Trinity, Trinity Rep, the National Criminal Defense Conference, and the Hopkinton Center for the Arts. When she's not teaching or acting, Jihan loves hiking and camping with her dog Maverick and eating her way through Providence. She holds a BA in Theatre and French and Francophone Studies from Willamette University and an MFA from the Brown University/Trinity Rep Acting Program. She can be reached here.
Rana Hassan
Adjunct Faculty
Ph.D., University of Northampton, UK
Rana Hassan is an adjunct professor at the University of Rhode Island and Roger Williams University. She teaches at the Departments of Communication and Media Studies of URI and RWU courses that include International Communication, digital communication in a global context, social marketing, video production, and presentation, as well as fundamentals of communication. Holding a PhD from the University of Northampton, UK, Rana's academic journey spans continents, enriched by her role as a lecturer in Media Studies and Strategic Communication in Qatar and Egypt. Her research, spans themes of new media and its impact on political and social issues in addition to analysis of media and cultures. resonates with her rich experiences in the Middle East, UK, and the USA, further demonstrating her commitment to embracing diversity and shaping inclusive communication narratives. She can be reached here.
Alan Hawkridge
Adjunct Faculty
London Academy of Music and Dramatic Art (LAMDA)
Alan Hawkridge received his professional theatre training at the London Academy of Music and Dramatic Art (LAMDA).  He has been a full-time faculty member of the Department of Theatre at the University of RI for the past 20 years.  During that time, Alan has taught classes in acting, directing, theatre history, script analysis and touring theatre and has directed 14 main stage productions. In New York City, Alan performed in Claw at the Manhattan Theatre Club. In Washington, DC, Alan was a company member at the Kennedy Center for the Performing Arts for 4 seasons and directed for the George Washington University Theatre Department.  Within the RI Theatre Community, Alan has performed at several theatres such as the Gamm, Out Loud, LaVoce, Barker Playhouse and NewGate.  In addition, Alan was the Artistic Director for NewGate Theatre from 1991-1997. Recently retired from the University of RI, Alan looks forward to continuing to teach, direct and perform.  He is also excited about the creation of a new venture, the Tulli-Hawkridge Theatre Arts Collaborative. He can be reached here.
Ann Ditmars Huyck
Adjunct Faculty
M.F.A., Tisch School of the Arts
Ann Ditmars Huyck holds an MFA in Dance from New York University's Tisch School of the Arts and a BA in English, with minors in Dance and American Studies, from Princeton University. She currently teaches ballet at Providence College and at AS220 in downtown Providence. Ann has previously taught and choreographed for an international pre-professional program at the American Academy of Dance in Paris, at Princeton Ballet School, and at JUMP! Dance Company in Providence. She has also worked in New York City Ballet's Education Department, teaching students, educators, and audiences about ballet and its history. Ann has performed classical and modern works with American Repertory Ballet Ensemble, the Second Avenue Dance Company, and the Lehigh Valley Ballet and has danced in new works by Violette Verdy, Deborah Jowitt, Alan Hineline, and Alexi Ramov. Her own choreography has also been presented by the Providence College Dance Company, by Princeton University, and at the Youth America Grand Prix. She can be reached here.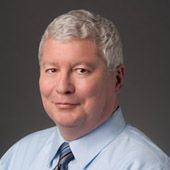 David Lima
Adjunct Faculty
M.A., Communication Studies
David Lima is a native Rhode Islander who has over 20 years of working in theatre and nonprofit organizations. He is a graduate of the University of Rhode Island earning his M.A. in Communication Studies in 2021. Currently, he teaches Communication Fundamentals at the University. He worked at WGBH radio and television in fundraising and marketing and was often an on-air fundraising talent during pledge drives there as well as at WCAI, the Cape (Cod) and Island public radio station. He can be reached here.
Jennifer Madden
Adjunct Faculty
Ph.D., Brown University
Jennifer Madden has been a Providence College faculty member since 2012. She received her Ph.D. in Theatre and Performance Studies from Brown University, where she serves as public speaking mentor for the university's Summer Leadership Institute. Additionally Jennifer teaches theatre courses at Wheaton College, and is also the college's public speaking liaison. She is a public speaking consultant for the Center for Women in Politics and Public Policy at the University of Massachusetts Boston and for the McCormick seminar in Leadership and Life Skills for Women at MIT. Jennifer has presented her work on the intersection of gender, alternative religious practice, and theatricality at conferences throughout the United States and in Europe, Australia, and India and is currently Scholar-in-Residence at the Gamm Theatre in Rhode Island. She can be reached here.
Kathleen Nasti
Adjunct Faculty
M.B.A., Lehigh University and M.F.A, University of Wisconsin – Milwaukee
Kathleen Nasti holds a BA in Classical Studies and Theatre from Dickinson College, an MBA from Lehigh University, and an MFA from the University of Wisconsin – Milwaukee. She is currently the Executive Director of Green Street Studios in Cambridge, MA (www.greenstreetstudios.org). She is also a 2017-2018 Next Steps Artist, an award from The Boston Foundation. Her work has received support from New England Foundation for the Arts, The Dance Complex, Green Street Studios, Lehigh Valley Arts Council, among others. Her research has been presented and or published in the Journal of Dance Medicine and Science and The Congress on Research in Dance. She danced extensively with Alyce Finwall Dance Theatre and worked with many independent New York choreographers including: Scott Lyons, Skip Costa, Giada Ferrone, Lars Rosager, Edward Augustyn, and Max Stone among others. She was also a dancer with the American Dance Machine, Radio City Christmas Spectacular and Broadway Bares. She performs Aerial Track Harness Dance with Lisa Giobbi Movement Theatre and appeared in the film Morphing Gravity. She has been a lecturer in the dance departments of Muhlenberg College, Cedar Crest College and Dean College and a guest at University of Scranton, Temple University, Dickinson College, SungKyunKwan University (Seoul, Korea), the American College Dance Festival, and PA Governor's School for the Arts. She also served as the Director of the Muhlenberg College Community Dance and Pilates . She can be reached here.
Kevin Olson
Adjunct Faculty
M.F.A., University of Minnesota
Kevin Olson is Adjunct Faculty at Providence College in the Theatre Dance and Film Department and also teaches at URI, CCRI and New England Institute of Technology. His courses include Film, Popular Culture, Theater and Communication. Kevin founded and is the Artistic Director of FirstHand Theatrical where he creates, produces and directs original plays based on family and cultural oral histories. His latest plays were produced at the Piven Theatre in Evanston, IL. He holds an MFA in Directing from the University of Minnesota and a B.S. in Speech and Theatre from SUNY Oneonta. He can be reached here.
Noah Putterman
Adjunct Faculty
M.F.A., Boston University
Noah Putterman (he/him) is a theater artist and educator currently based in Boston. He received a BFA in Acting and BA in Psychology from the University of Minnesota – Twin Cities and MFA in Directing with a certificate in Arts Management from Boston University. From 2013-2018, Noah was the Director of Theatre for Youth at Casa Mañana Theatre in Fort Worth, Texas and is currently an adjunct at Providence College and Boston University. Professional credits include The Eugene O'Neill Theater Center, Boston Playwrights' Theatre, Casa Mañana Theatre, The Acting Company (NYC), Guthrie Theater, North Carolina Theatre, Theatre Raleigh, Circle Theatre (Fort Worth), Alpine Theatre Project, and Hope Summer Repertory Theatre. Noah is a member of Actors Equity Association and an associate member of the Stage Directors and Choreographers Society. He can be reached here.

Dave Rabinow
Adjunct Faculty
M.F.A., Rhode Island College
Dave Rabinow is a playwright and performer based in Rhode Island. He is a graduate of the Trinity Rep Conservatory and a founder of the Elemental Theatre Collective, which will produce his one-woman play GHOST STORY in February 2016. He teaches at PC, the Gamm Studio, and at Trinity Rep's YASI program. He also works for the Manton Avenue Project and the ArtReach program at Hasbro Children's Hospital, and performs monthly with Improv Jones and the Empire Revue. He can be reached here.
Linda Sutherland
Adjunct Faculty
M.A. Emerson College
Linda Sutherland is a director, theatre educator and dramaturg. She is a teaching artist at Trinity Repertory Company, Providence, RI, where she teaches Scene Study, Advanced Scene Study and the Young Critics Corner. Linda previously served as Associate Director of Education at the Huntington Theatre Company where she taught the Young Critics Institute, directed the stage readings for the Young Voices Playwriting Workshop and adapted and directed scripts for the Mirror Performance Project. Linda is an active Kennedy Center American College Theatre Festival regional respondent and served as a new play development director and dramaturg for KCACTF's National Playwriting Program. Linda is a member of the Literary Managers and Dramaturgs of the Americas (LMDA), directed six new 10-minute plays in the Boston Theatre Marathon, a guest director in the Department of Music, Theatre and Dance at Rhode Island College, retired part-time faculty at Boston University and has taught in the Theatre Departments of Emerson College, University of Rhode Island, Community College of Rhode Island and the University of Connecticut. Linda holds a BFA in Directing (URI) and an MA in Theatre Education (Emerson College.) She can be reached here.
Ben Sweeney
Adjunct Faculty
M.F.A., Boston University
Ben Sweeney has been working in documentary production since 2003, primarily for Providence Pictures, a Rhode Island based production company. In that time he has produced films for The History Channel, PBS, Discovery, and over a dozen episodes of WGBH's long-running science program NOVA. He graduated from Providence College in 2000 with a BA in Film and Video Studies and earned an MFA in Film Studies from Boston University in 2008. He has taught classes on film studies and production at Boston University, University of Rhode Island, and Providence College. Ben teaches History of Film, Analyzing Film, American Film Genres, and Fundamentals of Screenwriting at Providence College. He can be reached  here.
Erica Tortolani
Adjunct Faculty
Ph.D., University of Massachusetts Amhearst
Erica Tortolani recently completed a Ph.D. in Communication with a concentration in Film Studies at the University of Massachusetts Amherst.  Together with Martin F. Norden, she has published the edited volume ReFocus: The Films of Paul Leni (Edinburgh University Press), which debuted in March 2021.  Her work has also appeared in Interdisciplinary Humanities journal, the Journal of Historical Fictions, In Media Res: A Media Commons Project, and the upcoming edited volume Bloody Women!.  Her research interests include silent cinema, horror films, German Expressionist film, and avant-garde and experimental film. She can be reached here.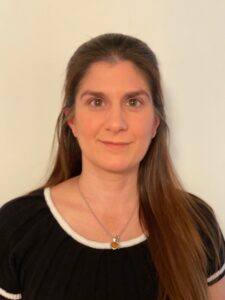 Karen Tulli
Adjunct Faculty
M.A.T., Sacred Heart University
Karen Tulli is an adjunct faculty member at Providence College, URI, and CCRI, teaching Oral Communication, Fundamentals of Communication, Interpersonal Communication, Public Speaking, and Composition I. In 2019, she received the Teaching Excellence Award for an adjunct faculty member at CCRI. Karen was also the CEO of WhoDunnit Murder Mystery Theater, where she assumed multiple roles in the production of shows throughout Rhode Island from 2004-2007. She holds a Master of Arts in Teaching from Sacred Heart University and a B.A. in Philosophy and Communication from Rhode Island College. She can be reached here.
Patricia Tulli-Hawkridge
Adjunct Faculty
M.F.A., The George Washington University
Patricia Hawkridge holds an MFA in Dramatic Arts with a concentration in Acting & Speech from The George Washington University. She is the founder/artistic director of LaVoce: Theatre That Speaks as well as a RI Teaching Artist through the RI State Council on the Arts. Pat has served as the Dean of the Arts at TAPA: Trinity Academy for the Performing Arts and at Beacon Charter High School for the Arts and as an Associate Professor and Chairperson of the Theatre Arts Department at Salve Regina University. As an actress & director, Pat has worked with the Kennedy Center for the Performing Arts, Horizons Theatre, Silver Spring Stage and Round House Theatre all in the Washington, DC area and OUTLOUD Theatre, Barker Playhouse, Gamm Theatre, NewGate Theatre, URI Providence Campus Cultural Arts Department, Rhode Island College, RI Stage Ensemble (RISE) all in Rhode Island. As an educator, Pat has taught theatre and speech classes for Providence College, Salve Regina University, Brown University, University of Rhode Island, Community College of Rhode Island, Rhode Island College, Wheaton College and the George Washington University. Pat has also served as a speech coach for area colleges, high schools, local theatres and businesses in RI, including the Rhode Island Department of Education's Center for Teacher Certification and Excellence. She can be reached here.
Rodney Witherspoon II
Adjunct Faculty
M.F.A., Brown University/Trinity Rep Acting Program
Rodney Witherspoon II is an actor, writer, director, and educator. Born and raised in Los Angeles, California, he holds a BA in Theatre and Performance Studies from the University of California, Berkeley and an MFA from the Brown University/Trinity Repertory Company Program in Acting. His play Tidwell, or the Plantation Play is published by Concord Theatricals. As a performer and director, he has worked with various companies across the country, including Trinity Repertory Company, Huntington Theatre Company, Front Porch Arts Collective, Berkeley Repertory Theatre, The Gamm Theatre, SpeakEasy Stage Company, Mixed Magic Theatre, Wilbury Theatre Group, Wellfleet Harbor Actors Theater, and Commonwealth Shakespeare Company. He can be reached here.
Academic Staff
Ali M. Boyd
Academic Coordinator
Theatre, Dance & Film Academic Office
B.A., Providence College
Ali Boyd's decades long professional background includes legal and academic environments. She graduated from Providence College with a B.A. in Studio Art, Printmaking.  She is writing, directing and producing a documentary, The Man is Dead, about the life of singer-songwriter, Peter Kelley. Ali also creates work in other disciplines, including limited edition polymer sculpture series, writing and illustration. If you have questions about TDF majors or minors, registering for classes, applying to PC as a TDF major or minor, Open House events including auditions for Nagle Scholarships for incoming theatre majors, SlideRoom submissions in CommonApp, or other academic related questions, contact Ali. She can be reached here.
TDF Academic Department Chair: Professor David Cabral
David Cabral can be reached here or 401-865-2336.
Angell Blackfriars Theatre & Theatre, Dance & Film Production
TDF Production Staff
Tonnesha Butler
Administrative Coordinator
Production Office

Born and raised in New Orleans, Tonney Butler earned a certificate in human resources from CCRI and gained professional experience working in banking, human resources, customer service and retail. She loves to paint and travel. If you need assistance with TDF Productions, theatre spaces, or crew experience, theatre, dance concerts, and film festivals and auditions, production photography, video and program archives, purchasing tickets to a show, reserving a theatre rehearsal or performance space, production administrative support, box office, or publicity related questions, contact Tonney. She can be reached here.
Trevor Elliott
Technical Director
Angell Blackfriars Theatre
B.F.A., Rhode Island School of Design
Trevor Elliott joined the production staff of PC in the spring of 2017. Before that, he was a freelance set designer/builder for local theaters including 2nd Story Theatre in Warren and New Bedford Festival Theatre at the Zeiterion. Trevor was the technical director at Roger Williams University from 2004 to 2011. He is a current member of the I.A.T.S.E. local 481 Studio Mechanics building scenery for movies filmed in New England. He served as mill foreman for the movie Stronger which shot in 2016. Trevor is a graduate from Rhode Island School of Design with a degree in illustration. He can be reached  here.
Gabriel Luxton
Assistant Technical Director
Angell Blackfriars Theatre
B.A., Eastern Connecticut State University
Gabriel Luxton joined the production team at the ABT in the fall of 2019. Before coming onboard officially he served as Sound Designer for several of PC's recent musicals including, Bat Boy, Spelling Bee, and Into The Woods. He has worked locally at ATR Treehouse and Trinity Repertory Company as a production and audio technician, in addition to freelance sound design work at various regional theaters. Gabe is a graduate of Eastern Connecticut State University with a degree in Theatre and History. He can be reached here.
Maxine Wheelock
Costume Shop Supervisor
Since 2006 Maxine has been the Costume Shop Supervisor in the Department of Theatre, Dance & Film at Providence College. In that time she has built and/or coordinated costumes for all theatre and dance productions, working with many different designers and choreographers. Prior to coming to PC she served as principal dressmaker at Foothills Theatre and costume designer at the Forum Theatre, both regional theatres in Worcester, Massachusetts. She was principal dressmaker for Wood & Poplyk, whose design work for "Showboat", aired on the PBS series "Great Performances", and was nominated for an Emmy. In recent years, she has enjoyed designing productions for Providence College, including Our Town (fall 2016), Hamlet (January 2018) and Batboy, the Musical (fall 2018). Her work on Batboy earned a Motif Award nomination. In spring, 2017, she co-designed and built costumes for the premier production of Snow White for Providence Ballet Theatre. This past summer she worked as cutter/draper in Pompano Beach, FL at Costume World, the country's largest theatrical rental houses. She can be reached here.
Interim Managing Director of Theatre Productions: Erin Joy Schmidt.
Professor Schmidt can be reached here or by calling 401-865-2328.