June Dance Classes
Due to the current Covid 19 safety guidelines, our June Dance Classes at Providence College are suspended. Thank you for your understanding and please check back for updates.
Open to the Community
Here's a rare chance to get in a good solid month of dance with great teachers!  Daily dance classes will be available to the community during the month of June at Providence College.  Several outstanding teachers from around Rhode Island will be offering varied classes each morning in the Smith Center for the Arts on the PC campus.
All classes meet from 10-11:30 AM, weekdays, in the Smith Center Dance Studio on campus. The schedule includes modern, ballet, jazz, and tap. All classes are at the intermediate level. Dancers may take single classes, or buy a group of four or eight classes at a discount. The cost is $12 for a single class, $40 for four, and $80 for eight classes. Student pay $7 for a single or $24 for four. 
Please email woliver@providence.edu with questions about the classes.
Learn about our June Dance Instructors…
Ali Angelone holds an MFA from Virginia Commonwealth University. Ali spent four years on the faculty at the University of North Dakota before returning to New England in 2015. She has taught throughout the country: Berea College, Westfield State University, Western Connecticut State University, University of Rhode Island, Providence College, Rhode Island College, Roger Williams University, Bridgewater State College, and others. Directing & Choreography credits include Catch Me If You Can, Legally Blonde, Five Women Wearing the Same Dress and Bye Bye Birdie at Dean College, Fame and many more. Ali is currently an Assistant Professor of Musical Theatre at Dean College.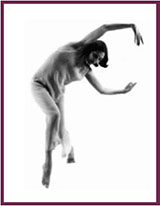 Heidi Henderson lives and makes work in RI, teaches in CT and danced in NYC (with Bebe Miller, Nina Wiener, Peter Schmitz, Sondra Loring, Colleen Thomas, etc.) Her pick up company, elephant JANE dance, performs mostly in New England but would like to get out more. Heidi teaches technique, choreography, improvisation, and more at Connecticut College This class is about big moves, feeling the floor and finding joy.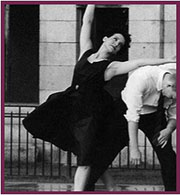 Eva Marie Pacheco is the Artistic Director of Providence Ballet Theatre, Director and Owner of Providence Ballet Inc. in Providence and East Greenwich. Currently on faculty at Rhode Island College, she has been a guest teacher at Providence College, Brown University, Connecticut College, Salve Regina University and more. Eva Marie was a founding member of Festival Ballet and also performed with the Island Moving Company, Everett Dance Theatre, Cadence Dance Project and carolsomersDANCE. As a choreographer, Eva Marie created several works for Festival Ballet, Island Moving Company, Providence College, Rhode Island College and Salve Regina University.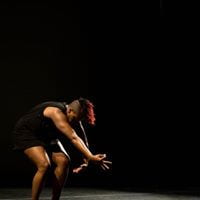 Jessica T. Pearson is an Associate Professor of Dance at Rhode Island College. Ms. Pearson is a dancer, educator and choreographer who danced with the Cleo Parker Robinson Dance Ensemble, Gesel Mason and Concepts In Motion (Bermuda). This modern dance educator has been invited to teach and choreograph at Ballet West, Brown University, Providence College, Salve Regina University, Urbanity Summer Intensive, University of Kentucky Lexington, Utah Regional Ballet and has taught overseas.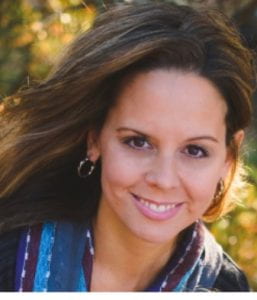 Kimberly Calore- Sedlak, a dance educator, returned to beautiful Rhode Island after an extensive career as a performing artist/choreographer in both stage and TV/Film. She is currently a teaches dance at Salve Regina University and Dean College's School of Dance. It is here where her choreographic works range from concert dance to theatrical productions, with her most recent collaboration being with Extensions Dance Company's Verve and the production of Gypsy & Cabaret, leading to her nomination for 2018's Best Choreography by RI Motif Theatre Awards. In addition, she has been on faculty for Broadway Dance Center's The Broadway Experience, The Rockette Experience, and The Rockette Summer Intensive Program.