June Dance Classes
June Dance Classes at Providence College
Registration begins May 14, 2018! Registration form can be printed here!
Open to the Community
Here's a rare chance to get in a good solid month of dance with great teachers!  Daily dance classes will be available to the community from June 4-29, 2018 at Providence College.  Several outstanding teachers from around Rhode Island will be offering varied classes each morning in the Smith Center for the Arts on the PC campus.
Providence College will hold its annual class series June 4-June 29, 2018. All classes meet from 10-11:30 AM in the Smith Center Dance Studio on campus. The schedule includes modern, ballet, jazz, and tap. All classes are at the intermediate level. Dancers may take single classes, or buy a group of four or eight classes at a discount. The cost is $12 for a single class, $44 for four, and $80 for eight classes. Student pay $7 for a single or $24 for four. Registration begins on May 14, 2018.
SCHEDULE
Monday, Jazz Dance with Lindsay Guarino
Tuesday/Thursday, Modern Dance with Heidi Henderson (first 2 weeks); Jessica Pearson (second 2 weeks).
Wednesday, Ballet with Eva Marie Pacheco
Friday, Tap with Bill Evans
William Evans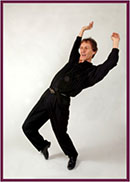 is Artistic Director of the Bill Evans Dance Co. and the Bill Evans Teachers' Institute and Somatic Dance Conferences.  He currently teaches and choreographs at Dean College in Franklin, MA, and across the US. His is also visiting Professor of Dance Emeritus, The College at Brockport, State University of New York, as well as Distinguished Professor Emeritus of Dance, University of New Mexico.
Lindsay Guarino is Associate Professor of Dance at Salve Regina University. She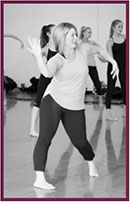 runs the dance program there, where she choreographs for the Salve dance company. She is the co-editor of Jazz Dance: A History of the Roots and Branches, published by the University Press of Florida in 2014. She has taught jazz dance in many places including at ACDA conferences in New England.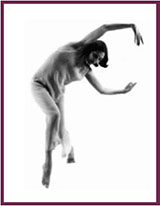 Heidi Henderson is the choreographer for elephant JANE dance.  She teaches at Connecticut College and at the summer dance program at Bates College in Maine. She danced in the companies of Bebe Miller, NIna Weiner, Peter Schmitz,  Paula Josa-Jones among others. Her classes are groovy and large and messy.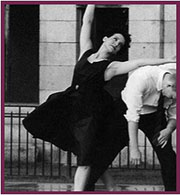 Eva Marie Pacheco, is the owner and Director of Providence Ballet Theatre and its associated school.  She is on the Dance faculty at Rhode Island College, and has guest taught at Brown University, Providence College, Roger Williams University, Salve Regina University, and Connecticut College.  Previously, she performed with Festival Ballet of Providence, Island Moving Company of Newport, and carolsomersDANCE of Boston, among others.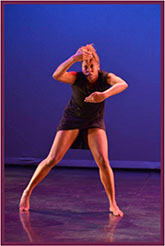 Jessica T. Pearson is an Assistant Professor of Dance at Rhode Island College.  Ms. Pearson is a dancer, educator and choreographer who danced with the Cleo Parker Robinson Dance Ensemble, Gesel Mason and Concepts In Motion, Bermuda.  She choreographed for Urbanity Dance Company in Boston, has taught at Ballet West in Salt Lake City and served as a teaching artist in Bermuda for two years.