Faculty and Staff
Kate Ambrosini
Adjunct Faculty
M.F.A., Brooklyn College 
Born the tenth of eleven children, Kathleen Moore Ambrosini, grew up in New York. Her performance career was launched at age 5, and she began to study professionally in her teens. Kate earned her Bachelor's Degree from Binghamton University, studying Meisner Technique under Tom Kremer, and then moved back to New York to study Method Acting with Penny Allen and Mark Zeller. While living in NY, she performed Off-Broadway, before completing a Master's Degree at Brooklyn College. She moved to Providence and performed at Alias Stage, Brown University, the Sandra-Feinstein Theater, The Granite Theater, and at Mechanics Hall in Worchester. In 1999, she became a Visiting Lecturer for Providence College. In 2002, she was hired at Brown University as an instructor in the Arts/Lit Program. Kate currently teaches at Providence College, Brown, and R.I.S.D. In 2006, she was nominated at R.I.S.D. for the John R. Frazier Award. The Frazier Award is presented "in recognition of an exceptionally gifted faculty member." Her courses at PC include Acting, Public Speaking, Oral Interpretation, and Theatre Appreciation. She can be reached at
kambrosi@providence.edu
.
---
Ali Angelone
Adjunct Faculty
M.F.A, Virginia Commonwealth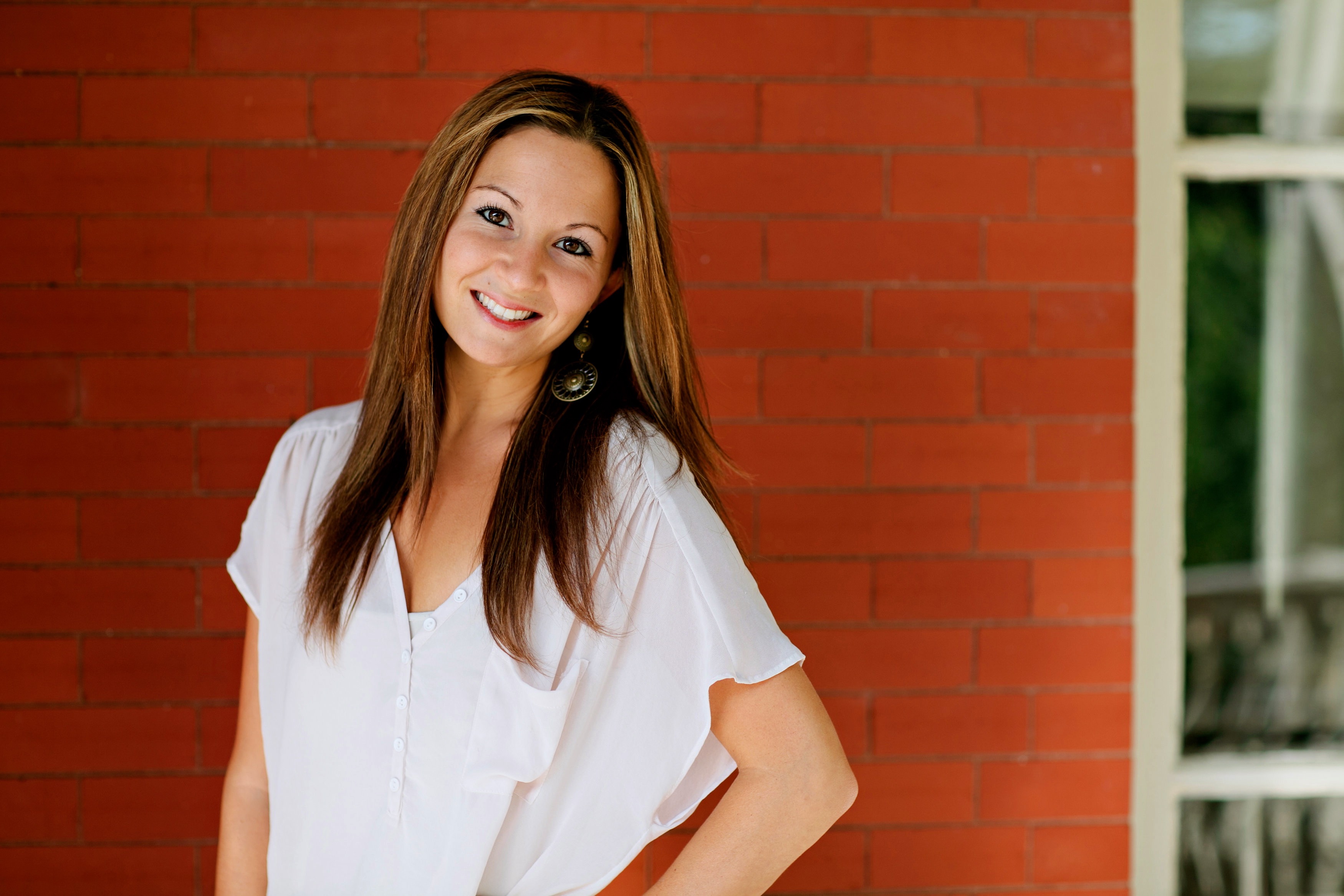 Ali holds a Master of Fine Arts degree from Virginia Commonwealth University. Recent credits include: Bye Bye Birde (Director/Choreographer) at Dean College, The Great American Trailer Park Musical (Choreographer) at Berea College, Smokey Joe's Cafe, (Choreographer) for Frost Fire Summer Theatre, Waiting for Godot & The Glory of Living (Fight/Movement Choreographer) Into the Woods, A Chorus Line & Scapino! (Director/Choreographer) Much Ado About Nothing, Time Stands Still (Director) Assassins, Urinetown: The Musical (Choreographer) all at The University of North Dakota. Past credits include: Movement Consultant for Mother Courage and Her Children at Arena Stage with Kathleen Turner and Molly Smith (LORT), Assistant Choreographer to Patti D'Beck for My Fair Lady at the Pioneer Theatre Company (LORT,) and Thoroughly Modern Millie at Virginia Repertory Theatre, Choreographer for Once On This Island and Director of Bye Bye Birdie for The Walnut Hill School for The Arts and most recently has Directed & Choreographed Fame at Stagedoor Manor in upstate New York. Ali is currently on the faculty at Dean College.  She can be reached at
aangelo3@providence.edu
.
---
Pat Hawkridge
Adjunct Faculty
M.F.A., George Washington University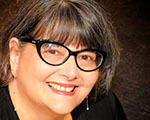 Pat Hawkridge holds an MFA in Dramatic Arts with a concentration in Acting & Speech from The George Washington University.  She is the founder/artistic director of
LaVoce: Theatre That Speaks
as well as a RI Teaching Artist through the RI State Council on the Arts.
As an actress & director, Pat has worked with the Kennedy Center for the Performing Arts, Horizons Theatre, Silver Spring Stage and Round House Theatre all in the Washington, DC area and OUTLOUD Theatre, Barker Playhouse, Gamm Theatre, NewGate Theatre, LaVoce and the URI Providence Campus Cultural Arts Department all in Rhode Island. Pat was awarded the 2015 MOTIF Award for Best Direction for her production of LOST IN YONKERS at the Rhode Island Stage Ensemble (RISE) and the 2016 MOTIF Award for Best Supporting Actress for her portrayal of King Creon in Out Loud Theatre's production of ANTIGONE. As an educator, Pat has taught theatre and speech classes for Salve Regina University, Brown University, University of Rhode Island, Community College of Rhode Island, Rhode Island College, Wheaton College and the George Washington University.    Pat has also served as a vocal coach for area colleges, high schools, local theatres and businesses in RI, including the Rhode Island Department of Education's Center for Teacher Certification and Excellence.
---
Kate Lohman
Adjunct Faculty
M.F.A., Goddard College 
Kate Lohman has enjoyed a long career in theater as an actor, director, producer, and as artistic director of Pawtucket's Sandra-Feinstein Gamm Theatre. She also performed extensively in regional theater and summer stock and been a company member at Pittsburgh Public Theater, Perishable Theater, and AS220's Empire Revue. She has appeared in films including Outside Providence; Underdog ("It's a plane!"); and Say You'll Be Mine (in which she is shot by Justine Bateman.) Kate has a Masters in Creative Writing from Goddard College, where she completed a memoir called You Can Call Me Judith: My Mother, Her Daughter, and Other Names We Call Each Other. Her current writing project is a full-length play called Just Four Moms. Kate also teaches writing at Johnson and Wales University, is a regular narrator for WGBH-Boston, and writes for MetLife's Corporate Creative Services. She lives in Providence with her husband, Paul, and their awesome son, Jack. She can be reached at
klohman@providence.edu
.
---
Jennifer Madden
Adjunct Faculty
Ph.D., Brown University

Jennifer Madden has been a Providence College faculty member since 2012. She received her Ph.D. in Theatre and Performance Studies from Brown University, where she serves as public speaking mentor for the university's Summer Leadership Institute. Additionally Jennifer teaches theatre courses at Wheaton College, and is also the college's public speaking liaison.  She is a public speaking consultant for the Center for Women in Politics and Public Policy at the University of Massachusetts Boston and for the McCormick seminar in Leadership and Life Skills for Women at MIT. Jennifer has presented her work on the intersection of gender, alternative religious practice, and theatricality at conferences throughout the United States and in Europe, Australia, and India and is currently Scholar-in-Residence at the Gamm Theatre in Rhode Island. She can be reached at
jmadden1@providence.edu
.
---
Kathleen Nasti
Adjunct Faculty
M.B.A., Lehigh University and M.F.A, University of Wisconsin – Milwaukee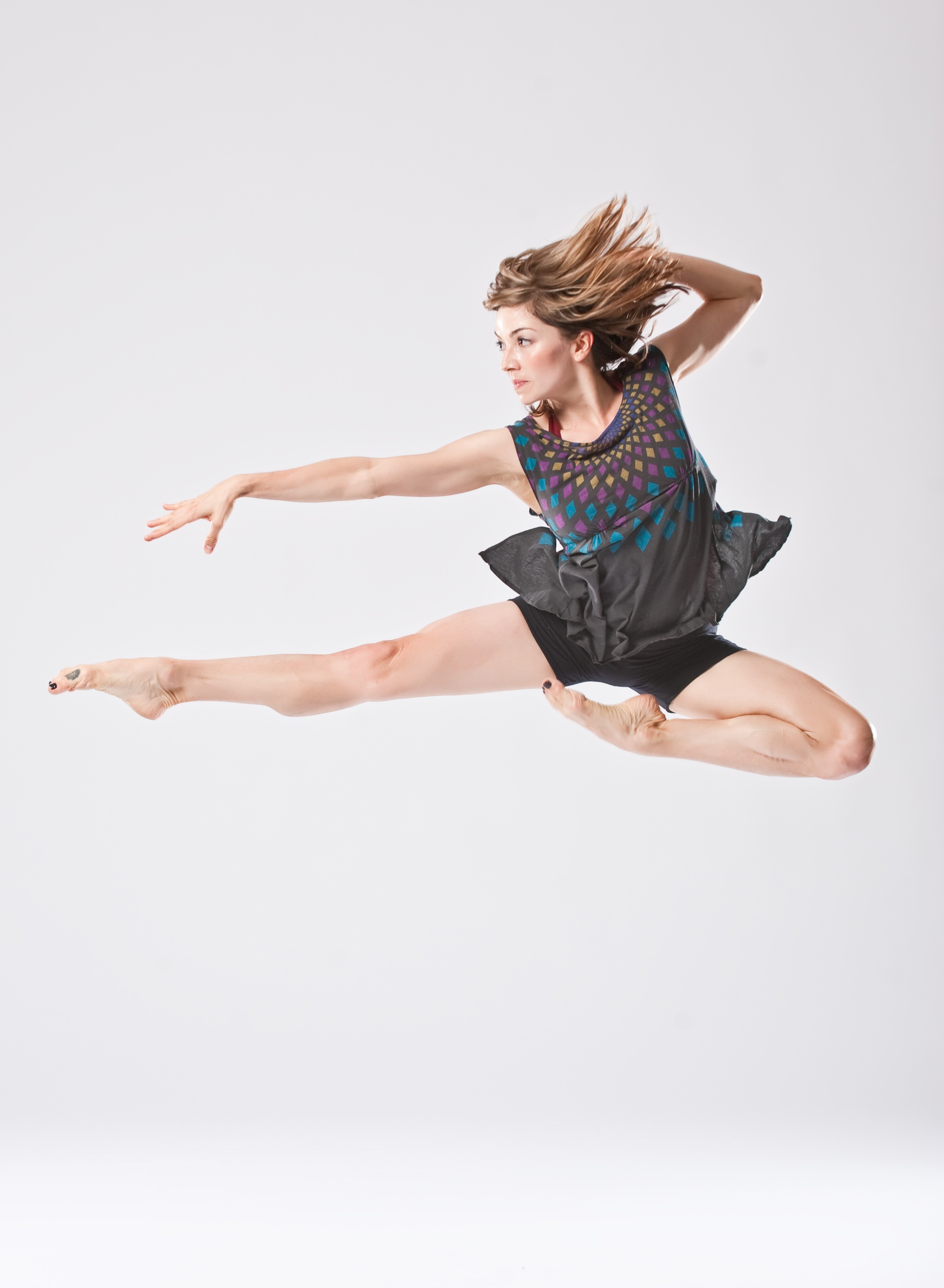 Kathleen Nasti holds a BA in Classical Studies and Theatre from Dickinson College, an MBA from Lehigh University, and an MFA from the University of Wisconsin – Milwaukee.   She is currently the Executive Director of Green Street Studios in Cambridge, MA (
www.greenstreetstudios.org
).  She is also a 2017-2018 Next Steps Artist, an award from The Boston Foundation.  Her work has received support from New England Foundation for the Arts, The Dance Complex, Green Street Studios, Lehigh Valley Arts Council, among others.  Her research has been presented and or published in the Journal of Dance Medicine and Science and The Congress on Research in Dance. She danced extensively with Alyce Finwall Dance Theatre and worked with many independent New York choreographers including:  Scott Lyons, Skip Costa, Giada Ferrone, Lars Rosager, Edward Augustyn, and Max Stone among others.  She was also a dancer with the American Dance Machine, Radio City Christmas Spectacular and Broadway Bares.  She performs Aerial Track Harness Dance with Lisa Giobbi Movement Theatre and appeared in the film Morphing Gravity.  She has been a lecturer in the dance departments of Muhlenberg College, Cedar Crest College and Dean College and a guest at University of Scranton, Temple University, Dickinson College, SungKyunKwan University (Seoul, Korea), the American College Dance Festival, and PA Governor's School for the Arts.  She also served as the Director of the Muhlenberg College Community Dance and Pilates . She can be reached at
knasti@providence.edu
.
---
Dave Rabinow
Adjunct Faculty
M.F.A., Rhode Island College
Dave Rabinow is a playwright and performer based in Rhode Island. He is a graduate of the Trinity Rep Conservatory and a founder of the Elemental Theatre Collective, which will produce his one-woman play GHOST STORY in February 2016. He teaches at PC, the Gamm Studio, and at Trinity Rep's YASI program. He also works for the Manton Avenue Project and the ArtReach program at Hasbro Children's Hospital, and performs monthly with Improv Jones and the Empire Revue. He can be reached at
drabinow@providence.edu
.
---
Linda Sutherland
Adjunct Faculty
M.A. Emerson College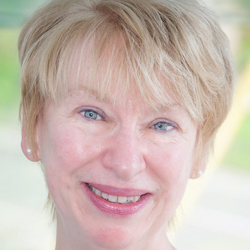 Linda Sutherland is a director, theatre educator and dramaturg.  She is also a talkback leader and teaching artist at Trinity Repertory Company, Providence, RI, where she teaches Introduction to Acting and Contemporary Scene Study.   Linda previously served as Associate Director of Education at the Huntington Theatre Company where she taught the Young Critics Institute, directed the stage readings for the Young Voices Playwriting Workshop and adapted and directed scripts for the Mirror Performance Project.  Linda is an active Kennedy Center American College Theatre Festival regional and national respondent, as well as a new play development director and dramaturg for KCACTF's National Playwriting Program.  She directed Occupy Hallmark, winner of the 2015 Gary Garrison 10-Minute Play Award.  Favorite professional 10-minute play directing credits include: Skirting the Issue, Drinks before Flight, Heading towards Tiki Villa and It's A Test (Boston Theatre Marathon XV, XVI, XVII, XVIII) with Boston Playwright's Theatre.  Linda is a member of the Literary Managers and Dramaturgs of the Americas (LMDA), a guest director in the Department of Music, Theatre and Dance at Rhode Island College, part-time faculty at Boston University and has taught in the Theatre Departments of Emerson College, University of Rhode Island, Community College of Rhode Island and the University of Connecticut.  Linda holds a BFA in Directing (URI) and an MA in Theatre Education (Emerson College.) She can be reached at
lsuther1@providence.edu
.
---
Ben Sweeney
Adjunct Faculty
M.F.A., Boston University

Ben Sweeney graduated from Providence College in 2000 with a BA in Film and Video Studies and earned an MFA in Film Studies from Boston University in 2008. He has taught film studies classes at Boston University, University of Rhode Island, and Providence College. For the past eight years he has served as Associate Producer at Providence Pictures, a local production company specializing in documentary films for television. In that time he has worked on several films for The History Channel and over a dozen for NOVA on PBS. He has recently completed work on an episode of NOVA Science Now on forensic science for Time Frame Films. Ben Sweeney teaches History of Film, Analyzing Film and Screenwriting at Providence College. He can be reached at
bsweene2@providence.edu
.
---
Staff
Ali Boyd
Administrative Coordinator – Academic Office
B.A., Providence College
Ali Boyd's diverse professional background includes both legal and academic environments. On the Providence College campus, she previously worked in other departments. She is a graduate of the College, with a B.A. in Studio Art, Printmaking, and has completed coursework toward an MBA as well. Film, however, is her current medium. She is writing, directing and producing a documentary about the life of singer-songwriter, Peter Kelley, who was signed to Sire Records in the late 1960's. Ali also creates work in other disciplines, including sculpture, writing and illustration.   Ali was awarded RISCA Project Grants for Individual Artists in 2011, 2012, 2015 and 2016 for her documentary. She can be reached at
aboyd1@providence.edu
.
---
Trevor Elliott
Assistant Technical Director
B.F.A., Rhode Island School of Design

Trevor Elliott joined the production staff of PC in the spring of 2017.  Before that, he was a freelance set designer/builder for local theaters including 2nd Story Theatre in Warren and New Bedford Festival Theatre at the Zeiterion.  Trevor was the technical director at Roger Williams University from 2004 to 2011.  He is a current member of the I.A.T.S.E. local 481 Studio Mechanics building scenery for movies filmed in New England.  He served as mill foreman for the movie Stronger which shot in 2016.  Trevor is a graduate from Rhode Island School of Design with a degree in illustration.  He can be reached at telliott@providence.edu.
---
George Marks
Technical Director
B.F.A., University of Rhode Island 

George Marks, Technical Director, received his BFA in technical theatre from University of Rhode Island in 1972. He has been working at Providence College since 1997. Previously, he worked as a carpenter and a master carpenter at Trinity Repertory Theatre. He also served as Technical Director at Rhode Island College, and has worked in commercial and industrial mechanical contracting as well as residential. He can be reached at
gmarks@providence.edu
.
---
Susan Werner
Production Office Assistant
B.F.A., Cleveland Institute of Art

Susan comes to the theatre world from the visual arts. She is a still life photographer, working with both found and constructed objects. Her exhibition record includes solo and two-person exhibitions at the Wheeler Gallery (Providence, RI), The Print Center (Philadelphia, PA), Cornell University (Ithaca, NY) and abroad in Italy, in both Assisi and Rome. During the years Susan lived in Rome, she taught photography for Temple University Rome, and for Cornell University's Program in Rome, and was a visiting artist for the Rhode Island School of Design's European Honors Program. In 2004 she received a Merit Award in Photography from the Rhode Island State Council on the Arts. In addition to her work in the studio, she is writing a novel. She can be reached at
swerner@providence.edu
.
---
Maxine Wheelock
Costume Shop Supervisor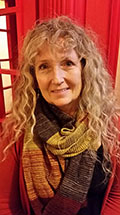 Maxine Wheelock, Costume Shop Supervisor, has worked at Providence College since 2005. She has extensive experience in dressmaking, including work with Wood and Poplyk Costume Design, Costume World, Inc., Worcester Forum Theatre, and the Worcester Foothills Theatre. She was the principal dressmaker for Showboat, produced by Papermill Playhouse in New Jersey, then filmed for PBS for their "Great Performances" series, which led to an Emmy nomination for costume design. More recently, she ran her own business,   Maxine's Custom Dressmaking, in Uxbridge, MA, where she specialized in wedding gowns, bridal parties, and theatre costumes. She can be reached at
mwheeloc@providence.edu
.